Need some lights for the semi trailer....
So... finally manage to find time to fix it up....
Difficulty Level: 0 (easy! anyone can do it!)

Items used
------------
1. Light kit with signal lamps - i used Hobbyking ones, but any light kit will work...
2. Extra receiver for on/ off trailer lights control as well as signal lamps, brake lamps, reverse lamps to work
3. Receiver controlled BEC - from HobbyKing, allows control of a switched power output via a spare channel
4. extra bits of wires...
5. Blu-tack - i used black ones.... i used it to hold the light buckets in position... i don't like permanent fixtures!

6. Light buckets / LED holders / etc - for the reverse lights... i used the spare ones from Axial kits...
7. switch - to switch off the receiver when not in use as i tapped the supply from the same AA batteries on the trailer
How it works?
--------------
Simple, channel 1 and 2 of the additional receiver is input to the light unit for the signal lamps, reverse lamps and brake lamps functions....
Receiver controlled BEC is to supply the input voltage to the light unit, so that when the trailer is not in use, we can switch it off using a spare channel on the radio....
That's it...

Some photos of the build....
The light kit from HobbyKing
Enlarge this image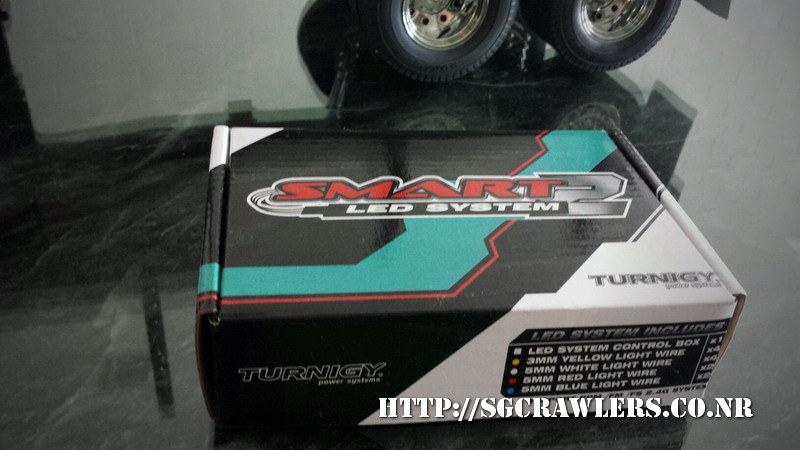 Receiver controlled BEC
Enlarge this image
Installed the LED and mocked up the light buckets from Axial kits...
but didn't use these light buckets in the end... used the round ones instead...
Enlarge this image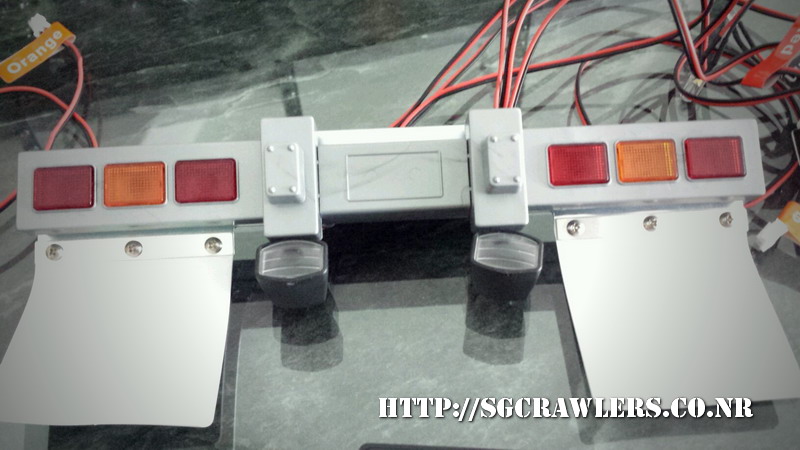 DIY-ed a bracket to hold the wires in place....
simply cut up a piece of styrene and drilled 2 holes for the bolts....
Enlarge this image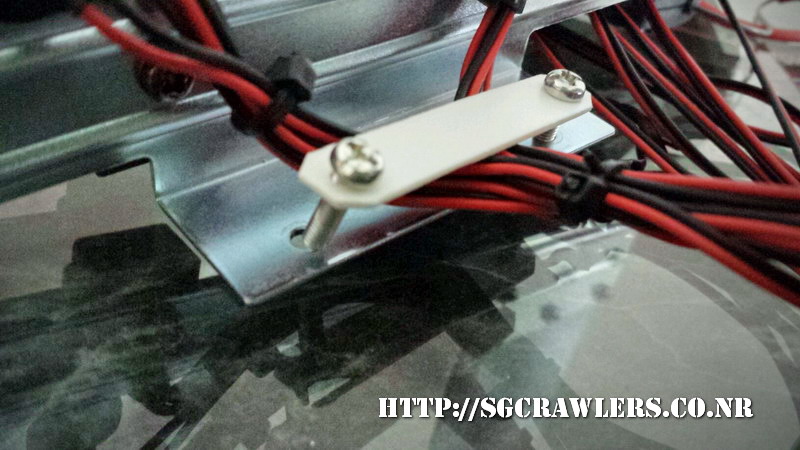 works well... simple...

Enlarge this image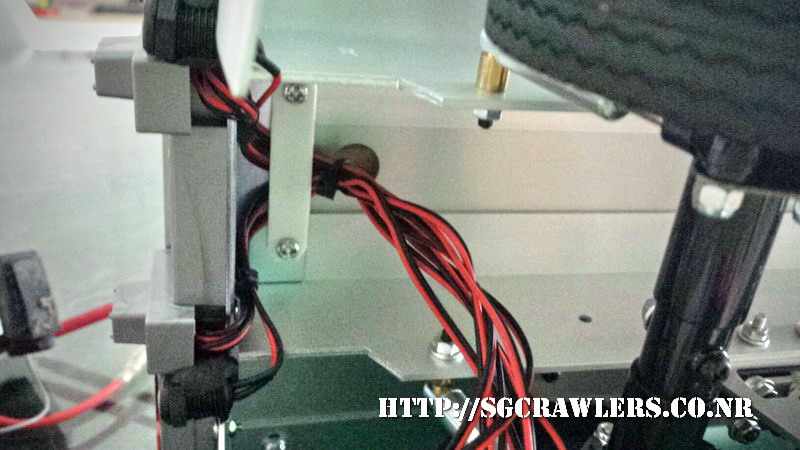 zip-tied the cables, taped the light unit, bec, receiver to the underside of the trailer....
and taped the power switch for the receiver to the side of the ladder frame....
Enlarge this image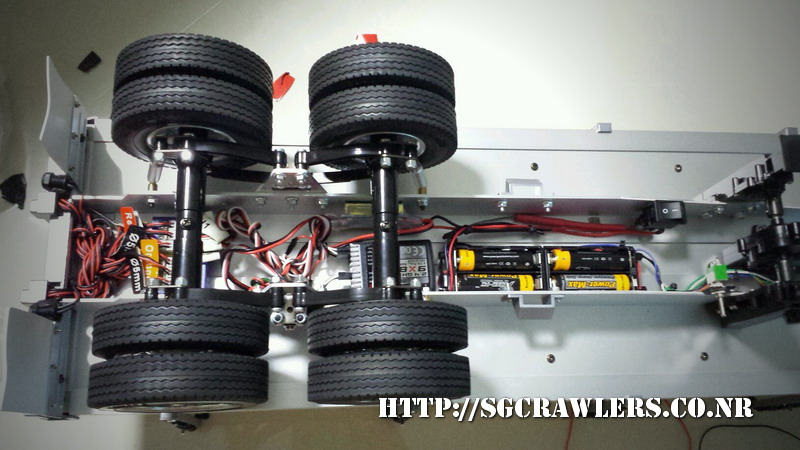 these won't be really visible unless you go take a shot of the trailer from below...

Enlarge this image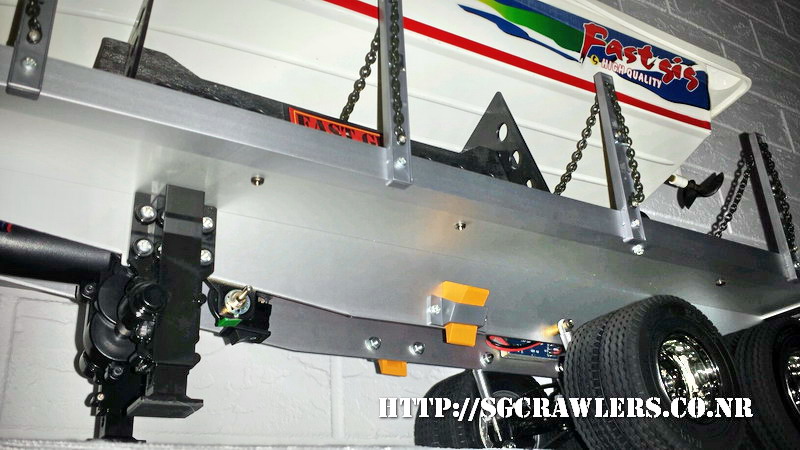 the back view.... used these axial light buckets instead...
Enlarge this image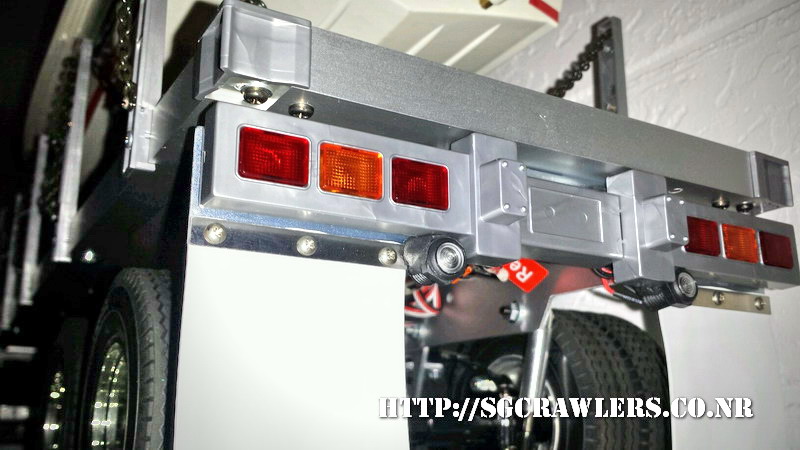 done!
will try to do up a video of the light kit in action...

thanks for looking!